Valid™ has been able to design and produce high-quality, customizable instrument clusters, thanks to our partnership with Crank Software. These instrument cluster are used in recreational, transit, electric, and specialty vehicles.
Why instrument clusters?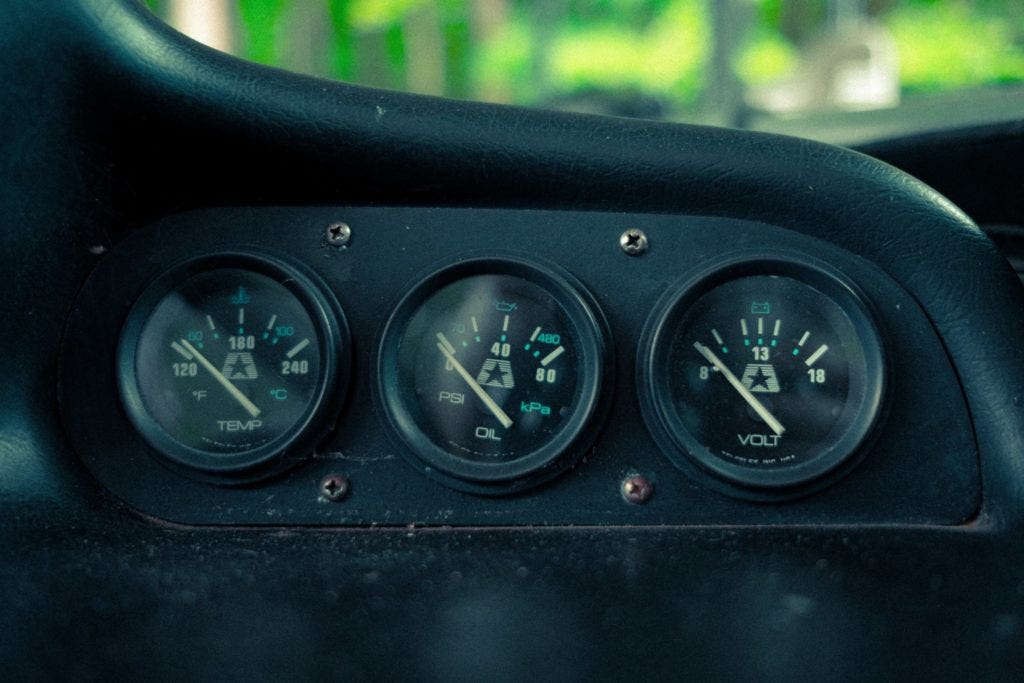 Valid was already a well-known name in luxury and specialty vehicle applications when we decided to expand into instrument clusters. We knew that with our skill and electronics expertise, we could provide customers with a customizable dash that would seamlessly integrate with other vehicle applications and controls.
Evolution of instrument clusters
Instrument cluster design has rapidly advanced over the years, starting out as purely functional in design, made from plain metal and plastic. Now, instrument clusters are unique digital masterpieces. To satisfy the requirements of high-end vehicle users, Valid instrument clusters focus on three key requirements: ease of use, intuitive interface and clear infographics. To protect against distracted driving, we have created an interface that helps to maintain driver focus on the road.
The challenge
The success of Valid's instrument clusters was greater than we could ever have imagined! It quickly became apparent that we would need a software tool to simplify the design process and ultimately cut time-to-market, but one that would still allow us to focus on quality and customization, as is our trademark.
So began the search!
The requirements
We knew that any application chosen would need to meet certain requirements. It would need to:
help us minimize design iterations to shorten time-to-market
support our commitment to product customization to customer requirements
be a cost-effective solution to keep us market-competitive
be backed by experienced and professional customer support
The solution
After a thorough look at the market and an analysis of the software available, Crank Software's Storyboard quickly emerged as the ideal solution. Not only did this product meet all of our requirements, it was backed by Crank's professional-level support by a service team who specialize in GUI (graphic user interface) design, and front and back-end development. We knew that Storyboard was the tool we needed to get the job done.
Crank Software

Crank Software specializes in embedded graphics solutions. A trusted name across the globe, Crank's award-winning Storyboard software has achieved worldwide recognition as a tool that bridges the gap between vision and user experience.
Storyboard
Storyboard is an embedded GUI (graphic user interface) development framework that helps companies bring their product visions to life. It's streamlined process significantly reduces project lifecycles, saving both time and money.
The results
Partnering with Crank Software and utilizing their Storyboard tool has been highly advantageous for Valid and has proven to be a solid decision for our team. Crank's tools, resources and support have allowed us to meet or exceed project timelines, while providing the high level of customization our customers are accustomed to.
Unique customization
Valid has a reputation for developing innovative, customized solutions for our vehicle customers. The tools, resources and support provided by Crank Software and Storyboard allow us to maintain this reputation, while also reducing time-to-market without sacrificing quality.
Simplified design process
With a diverse portfolio of vehicle customers, including RV, transit, emergency, electric and specialty manufacturers, there is definitely not a "one-size-fits-all" solution when it comes to instrument clusters. Crank's Storyboard allows us to pull from our base library of designs to create customized solutions for these industries' diverse range of requirements. Not having to start from scratch each time has saved us valuable time and resources and keeps us at the forefront in the industry.
Reduced project timeline
The most dramatic impact Storyboard has had is on our project timelines. Utilizing this tool has helped us reduce development time by 50%, resulting in both project cost savings and reductions in time-to-market.
In conclusion
Crank Software has been an integral part of Valid's success in the customizable instrument cluster market with their Storyboard application software coupled with their professional-level customer support and expertise.
For more information about Valid's partnership with Crank, read the case study here.
If you're looking for a resource that will allow you to develop and build sophisticated power efficient applications for your embedded products, watch Crank's demo video presented by Nick Shultz- Storyboard Expert.