We Can Make it Happen
For the right opportunity, Valid™️ can provide technical, financial, and manufacturing resources for new product development. Serving as both the engineering firm and the manufacturer allows us to move from concept to completion all under one roof. That means we are uniquely capable of developing tailored solutions to corporate or industry-wide challenges.
We invest our own resources to develop innovative new products that address industry pain points. Here are just a few of the recent custom products we've completed.
AIS BigTop Autonomous Robot
We partnered with Advanced Intelligent Systems (AIS) to custom manufacture the BigTop autonomous mobile robot.

Challenge
A labour shortage, coupled with repetitive, injury-prone tasks, presented the horticultural industry with a large challenge. Any proposed solution needed to increase productivity and performance as well as reduce costs and injuries.
Solution
This autonomous robot is used in greenhouse nurseries as a cost-effective solution for the repetitive, injury-prone task of moving pots. It is equipped with sensors that allow for careful navigation, and its arms can carry up to 6 pots or up to 30kg.
Results
Utilizing pre-programmed algorithms and simple instructions, BigTop is capable of autonomous decision-making. This addition of artificial intelligence allows the robot to operate independently or to be remotely controlled by an operator. This helps to reduce incidence of injuries by removing human participation in these tasks.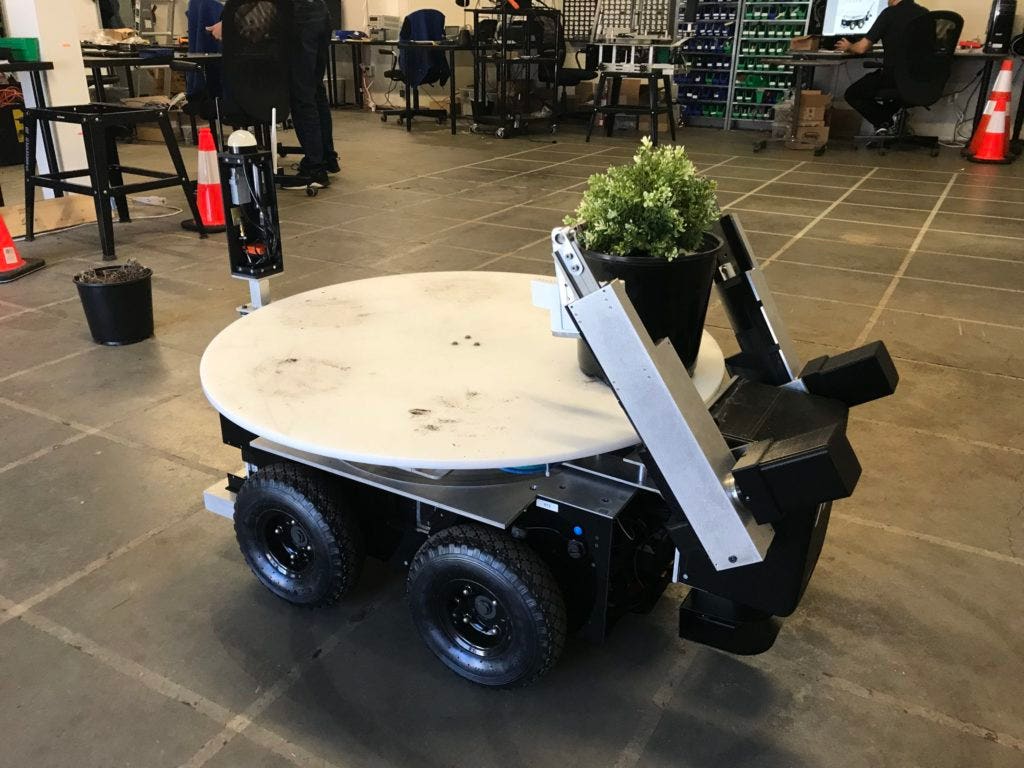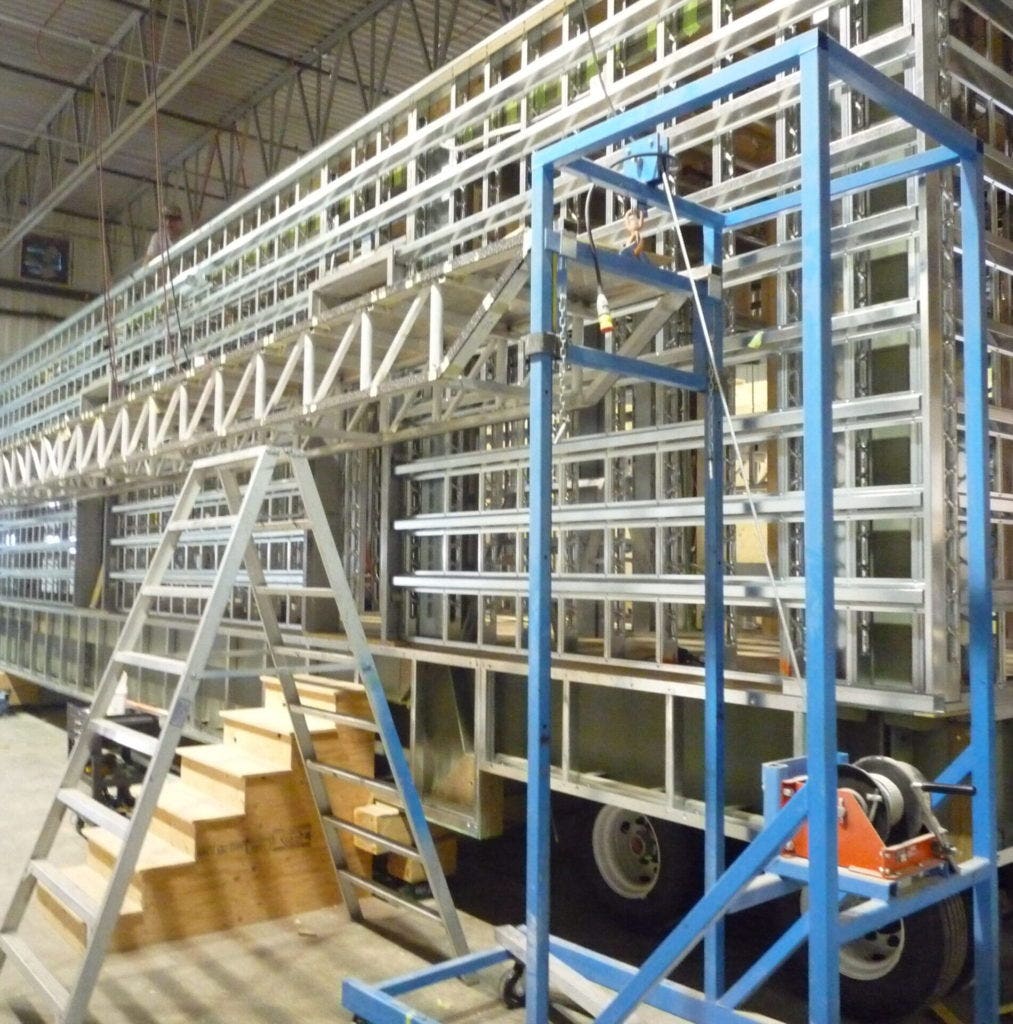 RCMP Holding Cell
We worked with the RCMP to design and build modular steel holding cells, which were durable and fully-equipped to function as temporary or permanent solutions.

Challenge
The RCMP requires portable holding cells for new facilities that are under construction or for existing facilities that are undergoing retrofits.
Solution
Valid's engineering team has the capability to customize each module to meet the local building and law enforcement codes specific to each customer. Cells are delivered fully wired and complete with plumbing. Locks, sensors, vandal-resistant sprinkler heads, security cameras, and grills are included for optimal security.
Results
This innovative plug-and-play concept has proven effective in cost and time savings. As Valid™️ is able to customize by location, the cells can be used as a solution all across Canada.
Agriculture
Agriculture operations require innovative technology to ensure environmentally sensitive areas are meeting government regulations for soil composition. Valid™ developed a solution for the agriculture industry by manufacturing a scalable Nutrient Recovery System to enhance ecological sustainability.
Utilizing centrifuge technology, the Valid Nutrient Recovery System helps farmers manage their agricultural waste while reducing environmental impact. Designed, developed and manufactured in BC with support from the BC Dairy Association (DIREC) and the Investment Agriculture Foundation (IAF) Valid's Nutrient Recovery System allows North American dairy farmers to comply with government regulations while simultaneously improving crop yield.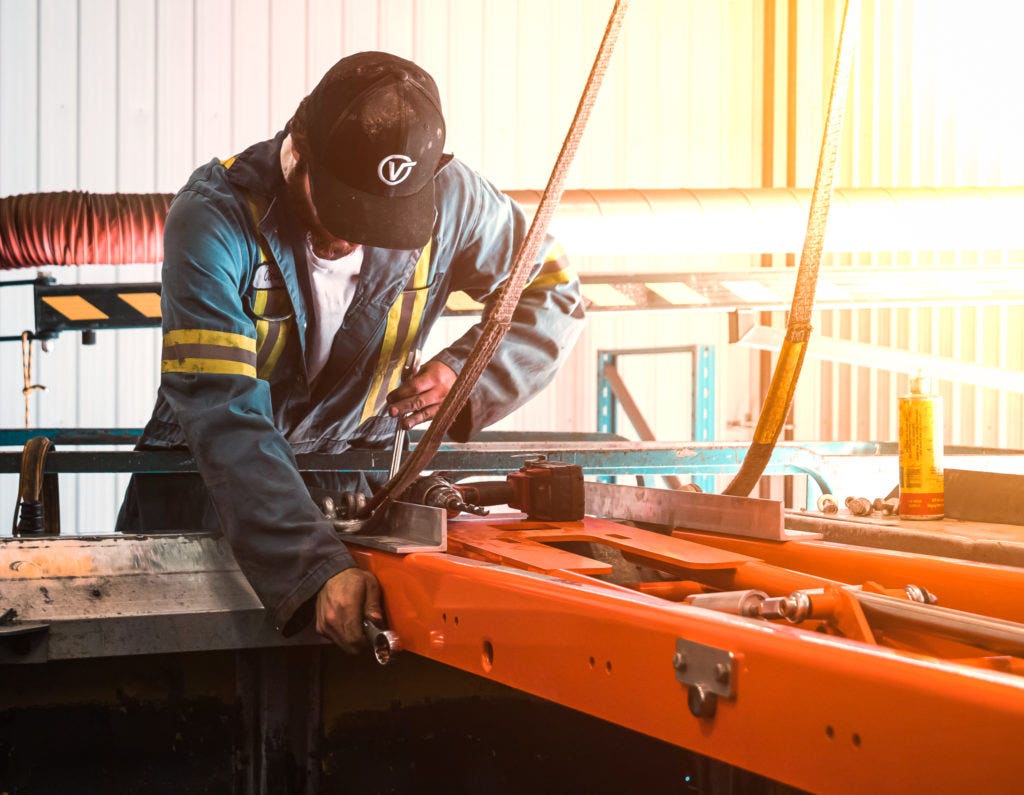 Forestry
Valid's strong commitment to create highly innovative solutions allows us to solve some of the toughest industry challenges. In forestry, we set out to tackle the challenge to decrease injuries caused to bulk chip hauling truck drivers needing to manually tarp their trucks.
The solution: an automatic tarping system.
The innovation of the AutoTarp allows drivers to tarp their truck loads with the simple push of a button rather than the dangerous act of climbing the truck to secure their loads in unpredictable weather conditions. This solution keeps drivers safe and on the ground at all times, significantly reducing the chance of injury during loading and tarping. The AutoTarp does this all while keeping load volumes consistent – there is no loss of chips by volume once the AutoTarp is installed.
Vehicle Applications- Chair Slide
Valid's chair slide offers users easy in and out access to workstations and desks. The chair slide offers high-performance, long-term seating in 3 different sizes with a full complement of adjustments and suspension.
Using 2 linear bearing carriages, the chair slide moves effortlessly out of the way when not in use. The product base is mounted beneath the floor for extra leg room, added durability and tremendous stability.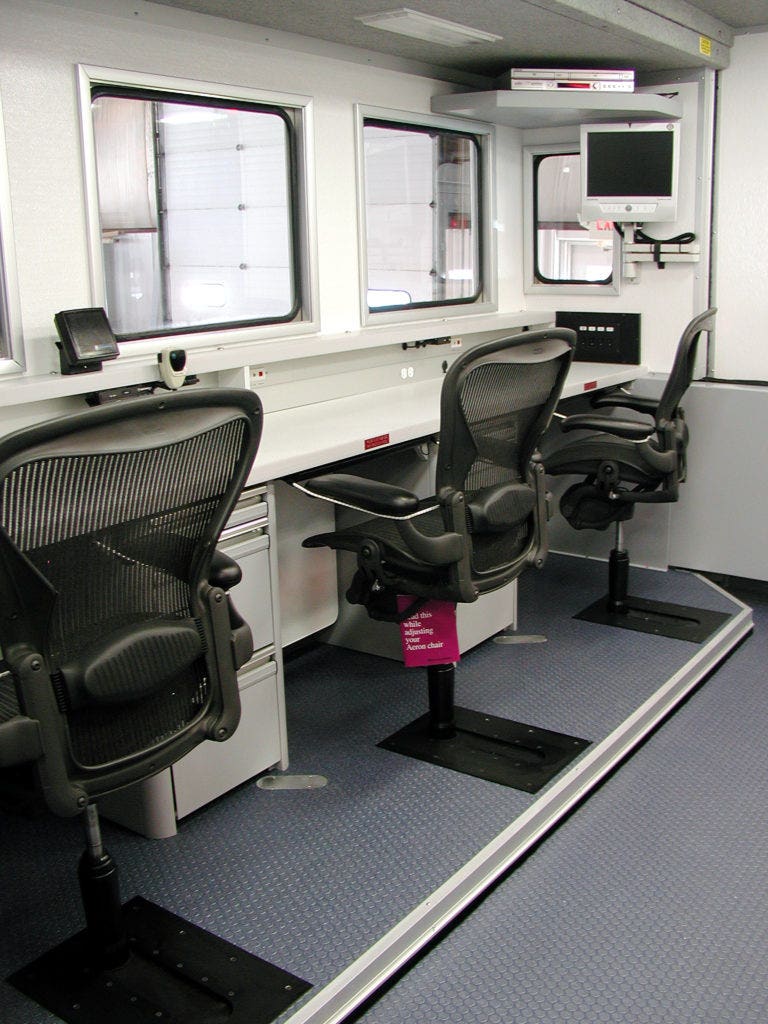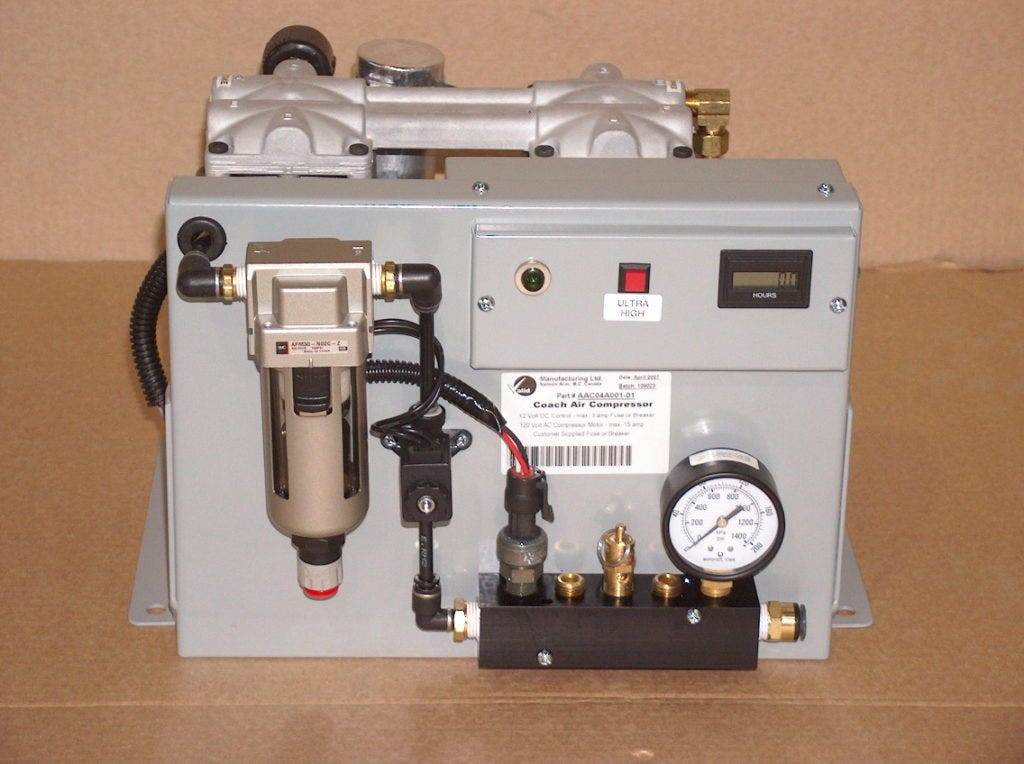 Vehicle Applications- Auxiliary Air Compressor
Fueled by an increased usage of integrated pneumatic features in RVs and commercial vehicles, Valid has designed auxiliary air compressors with innovative features. These systems are equipped with intelligent pressure output selection that provides multi-level pressure sensing and output options for additional functionality. The electronic controls incorporate automatic features and multiple setting options.
The compressor system is equipped with an intelligent pressure output selection that provides multi-level pressure sensing and output options for additional functionality. The integrated electronic controls incorporate automatic features and multiple setting options.
Film Solutions – TwinGen 100
The TwinGen 100 Series was an early development aimed at providing the most reliable portable power systems for today's demanding applications.
The TwinGen's state-of-the-art control system allows switching between engines with the push of a button without interrupting power supply – even during high loads. Power quality is not affected during the transfer.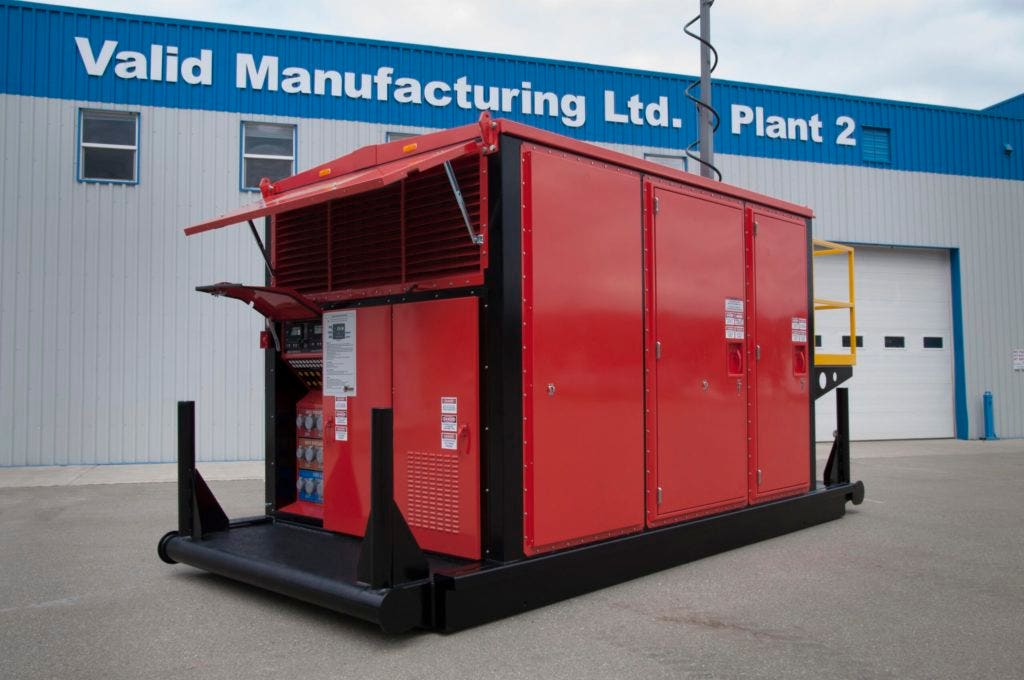 Reach out to discuss your custom project today.