VPS Studio Generator
Valid's Studio Generator provides the most efficient and reliable portable power solution available. Boasting state-of-the-art features and controls the VPS800A-T4 Studio Generator gives quiet, dependable power for the entertainment industry, special events, and other applications where portable, quiet operation is required.
Equipped with advanced electrical safety features, the generator protects both personnel and equipment.
Weekly peak power usage reports for 20 of Valid's film studio generators across North America
April Week One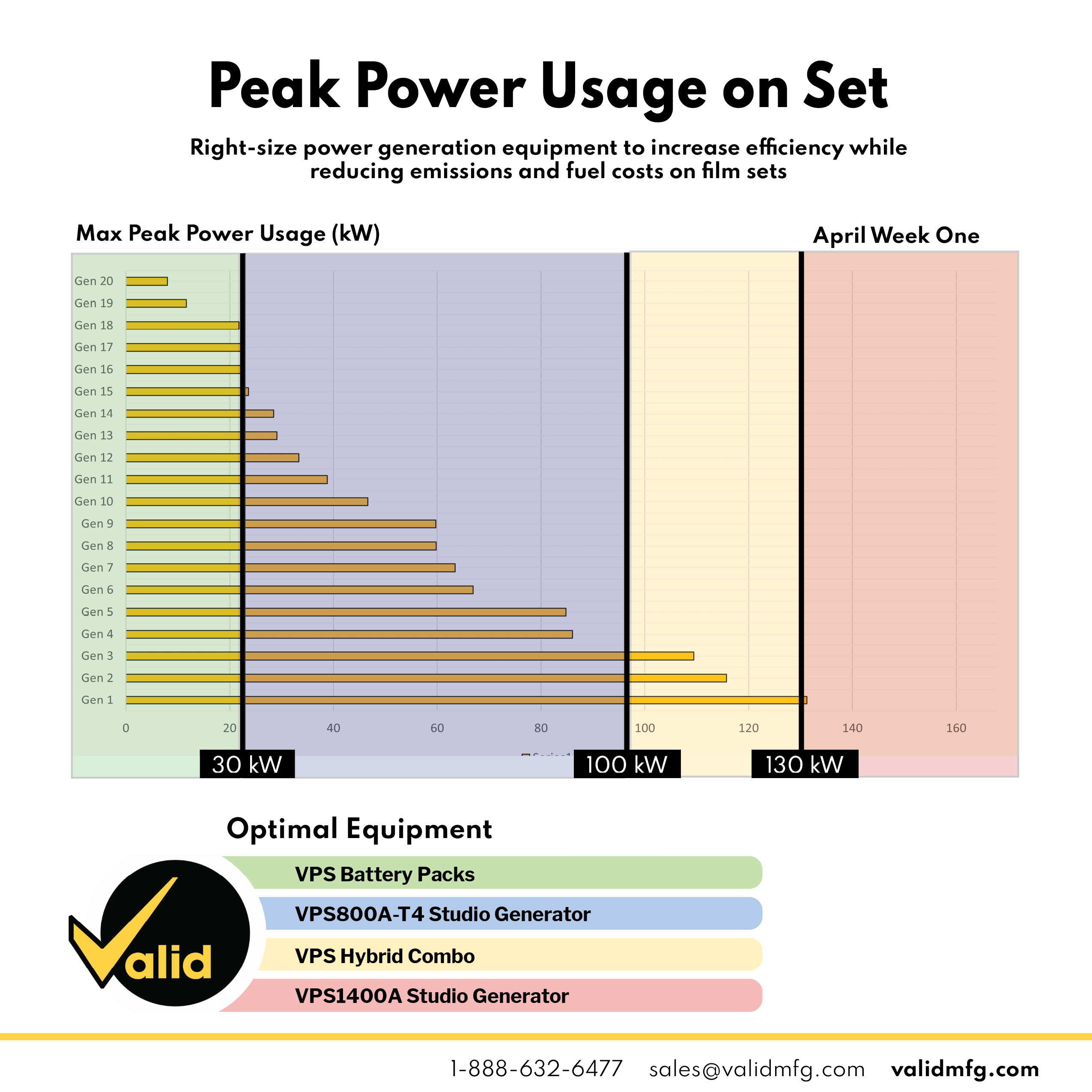 April Week Two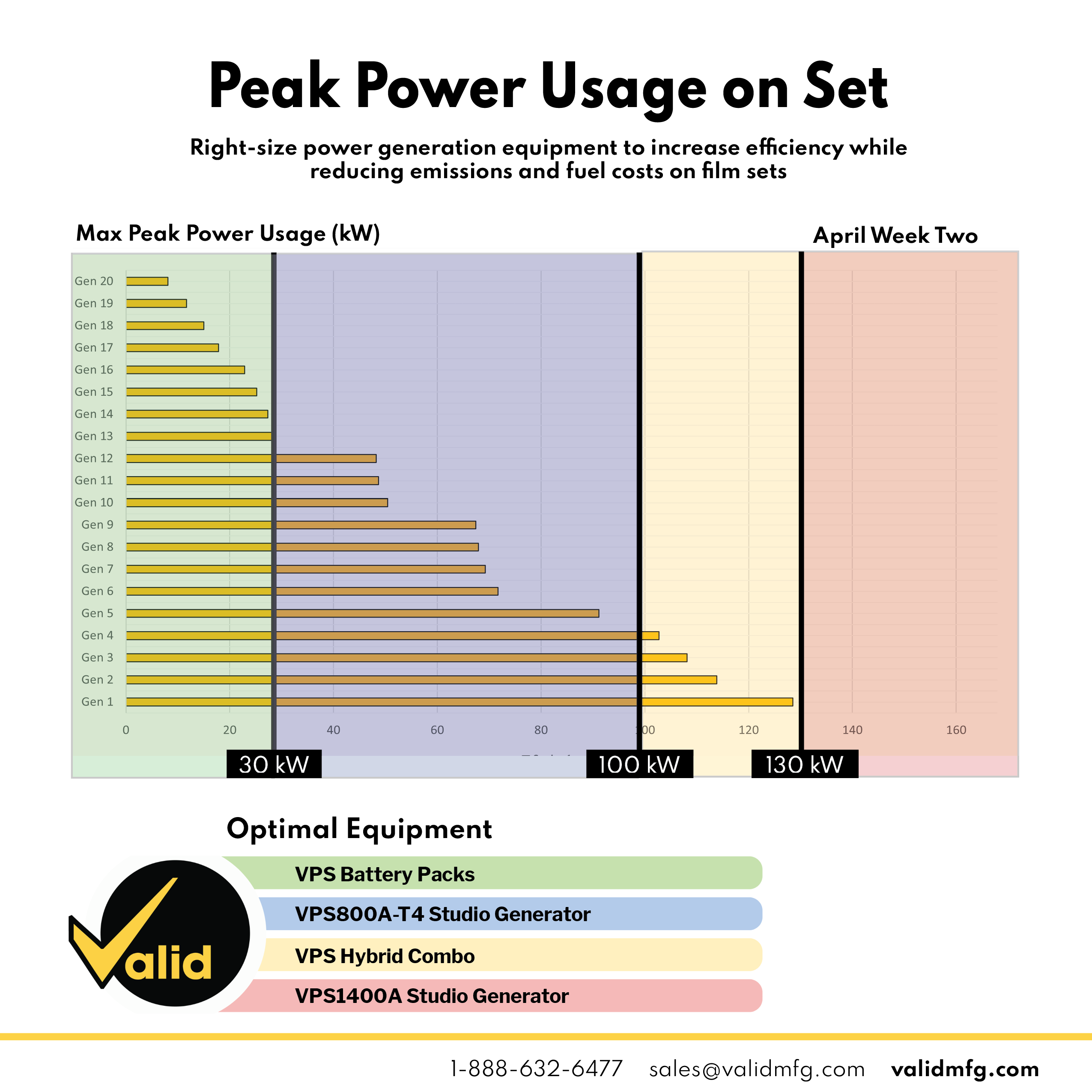 April Week Three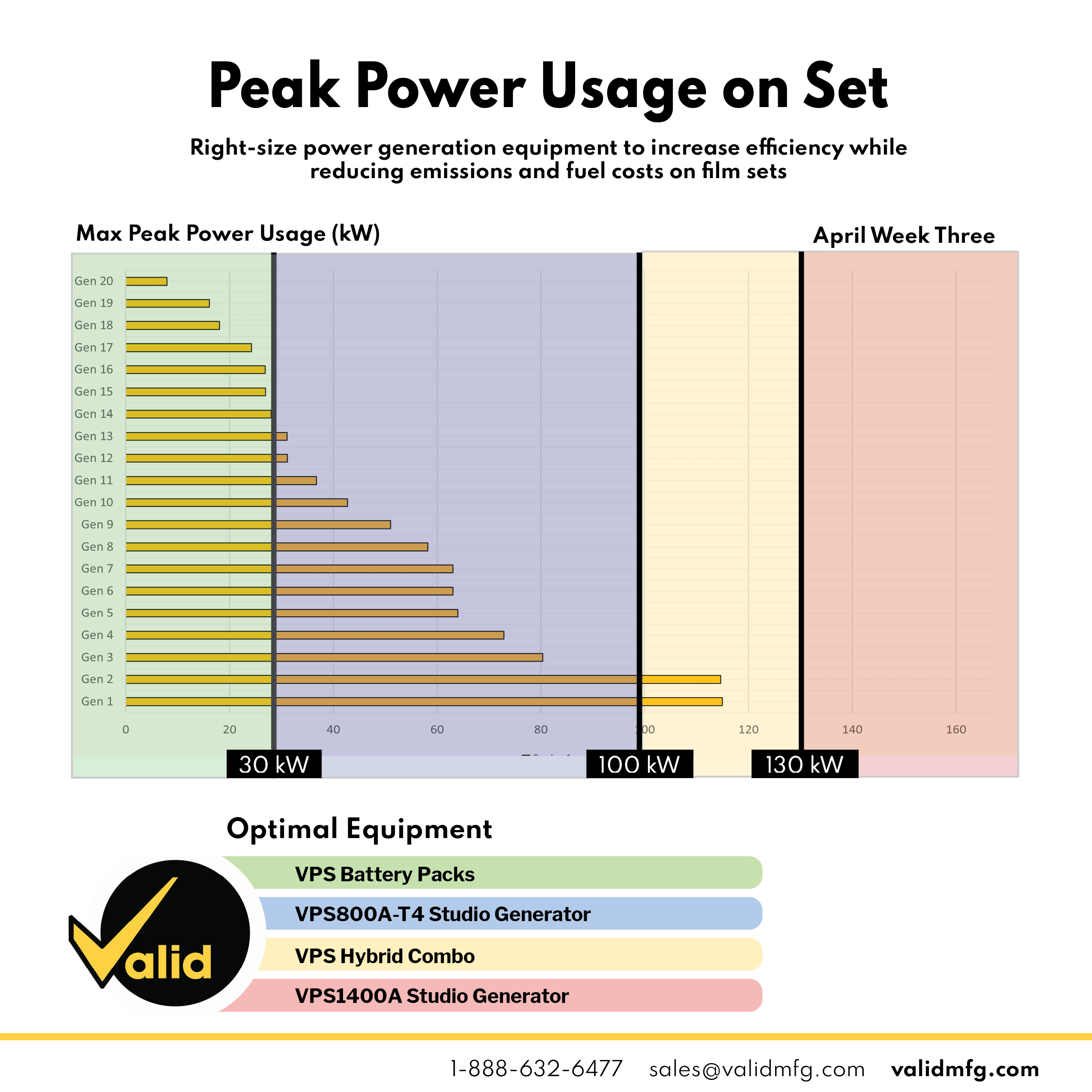 April Week Four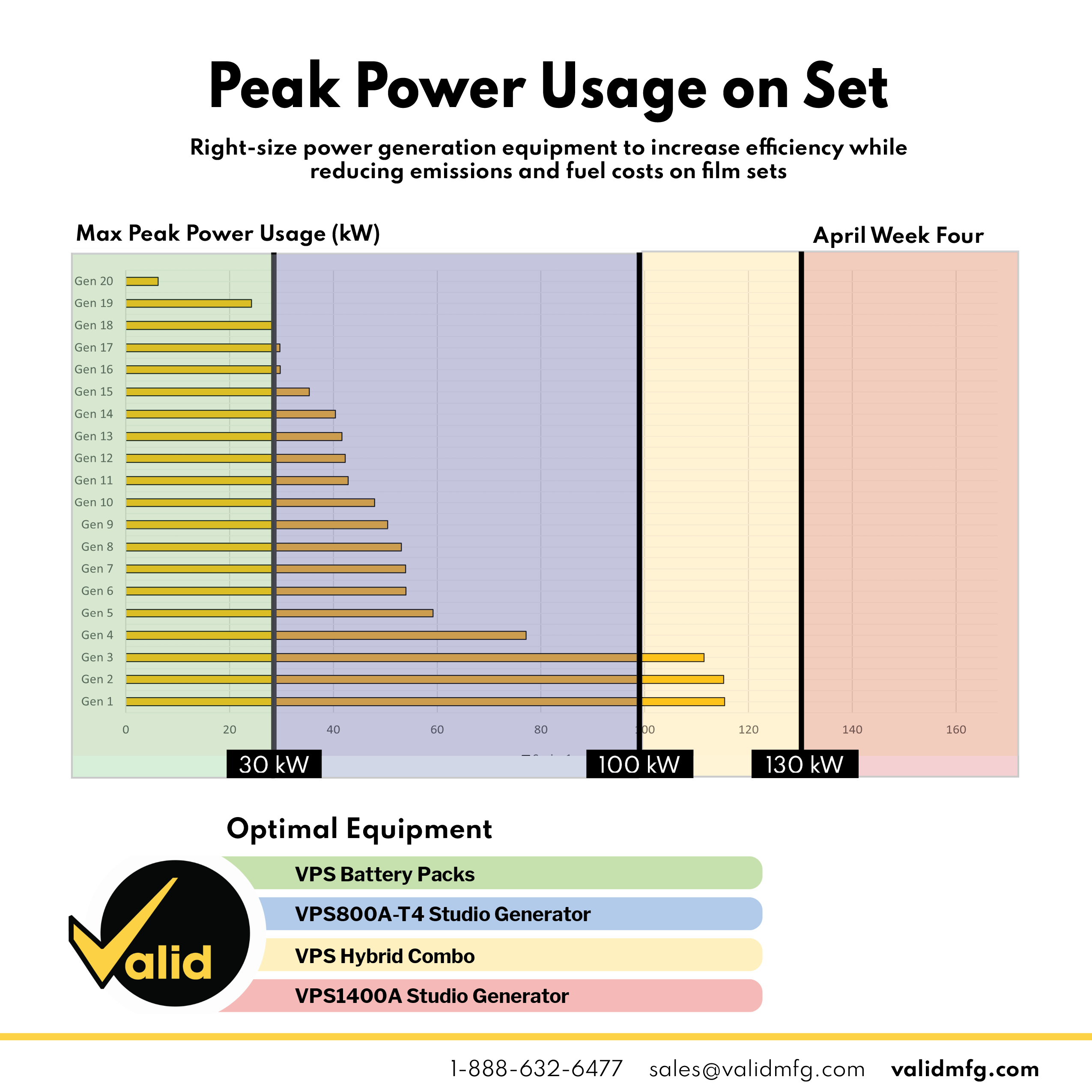 Features
Premium insulation
Universal bolt-down pattern mounting brackets
Lightweight and portable
High rust resistance with interior and exterior aluminum powder coating
Oversized double sealed doors with secure lockable handles
QSB5-G11 Cummins diesel engine
Variable speed fan
See Full Specs
Why Choose Valid
We are committed to providing exceptional customer service and after-sale support. Our team of dedicated service staff are available to assist customers with product specific support 24 hours a day, 365 days a year. In an era of outsourced and automated customer interaction, we ensure that an actual person answers your call to get you the help you need, when you need it.
Contact
Address
Valid Manufacturing Ltd.
5320-B 48th Avenue S.E.
Salmon Arm, B.C. V1E 1X2