Slide Outs
Valid's innovative Room Slide System expands the width of a parked vehicle to create extra floor space. Valid Slide Outs provide a clean, flat look to the exterior when retracted, and a smooth, flush finish with the interior floor when expanded.
Valid Slide Outs are equipped with an integrated air seal system that offers extra protection from the elements and low-friction precision linear bearing for stable and reliable room extension.
These slide systems are designed for use in new installations on select coach products including Newell, Prevost conversions, and specialty vehicles. Valid's Slide Out System integrates with other vehicle display options such as infotainment systems and instrument clusters.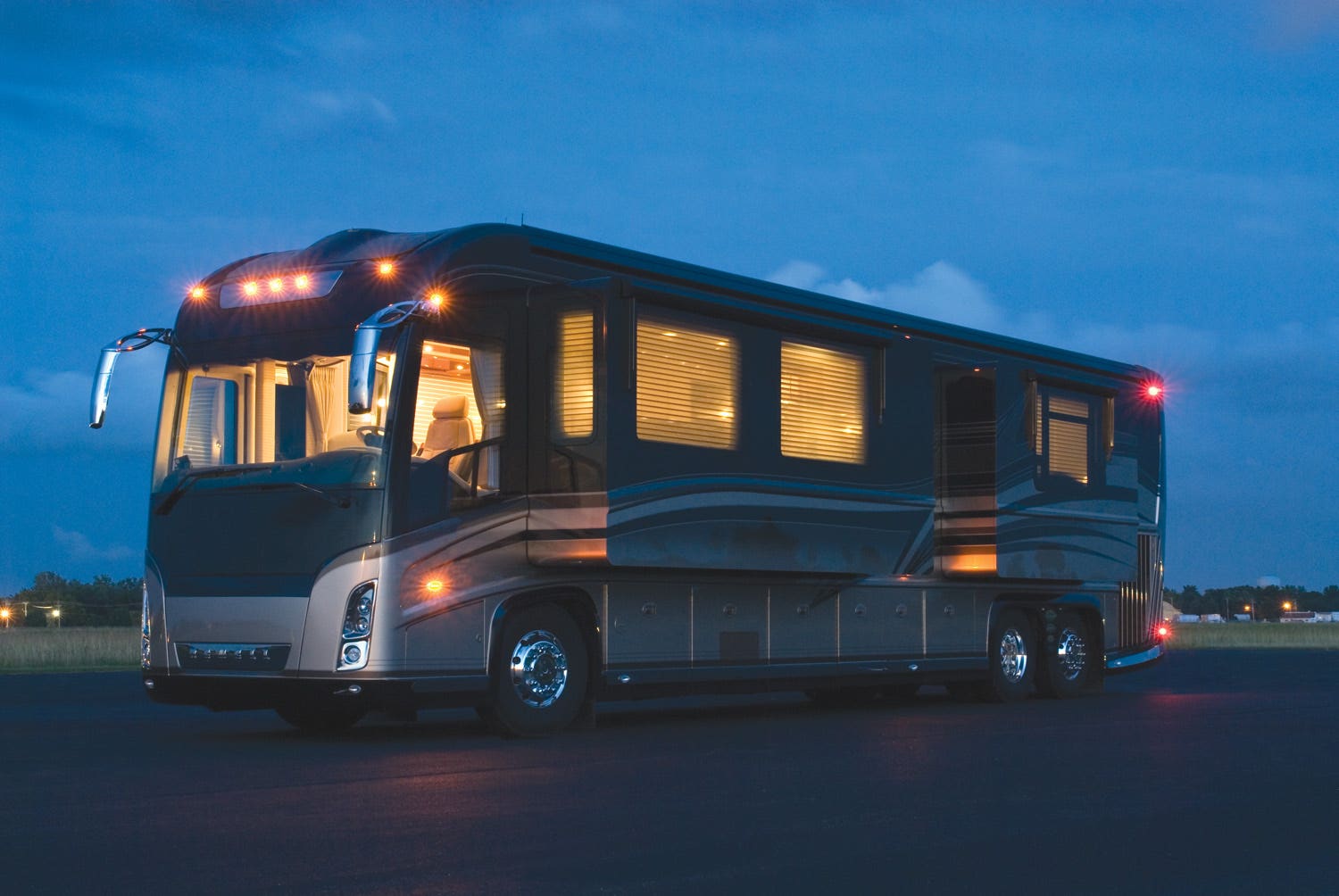 Features
Customizable for height, depth and width
No bulky hydraulic systems, preventing damaging oil leaks
Aluminum frame construction for long-lasting quality
Dual Seal System ensures greater protection against the elements
Low-friction precision for the most stable and reliable room extension in the industry
See Full Specs
"Valid™️ figured out how to incorporate a slide out system that allowed more than one flat floor per opposing room in the RV. This was a huge improvement in the RV world," "Even today, this is an innovative feature that Newell has over almost every other company in our industry. It's still impressive, even after all these years."
James Neatherry, VP Engineering, Newell Coach
Why Choose Valid
We are committed to providing exceptional customer support. We even provide support to our customer's customers for Valid™️ products integrated into vehicles.
Valid™️ works with your team to develop the product specifically for the vehicles you produce.
We provide engineering services and support on the integration so your solution is ready to go.
Contact
Address
Valid Manufacturing Ltd.
5320-B 48th Avenue S.E.
Salmon Arm, B.C. V1E 1X2