Entertainment Trailers
Valid's luxurious entertainment trailers offer extensive living and work space in a compact transportable format. When fully extended, the trailer boasts approximately 1200 sq ft of space over 3 separate levels.
The trailers feature a robust aluminium truss structure built on an all-steel frame. The quality craftmanship and components are coupled with innovative design to provide a truly superior product.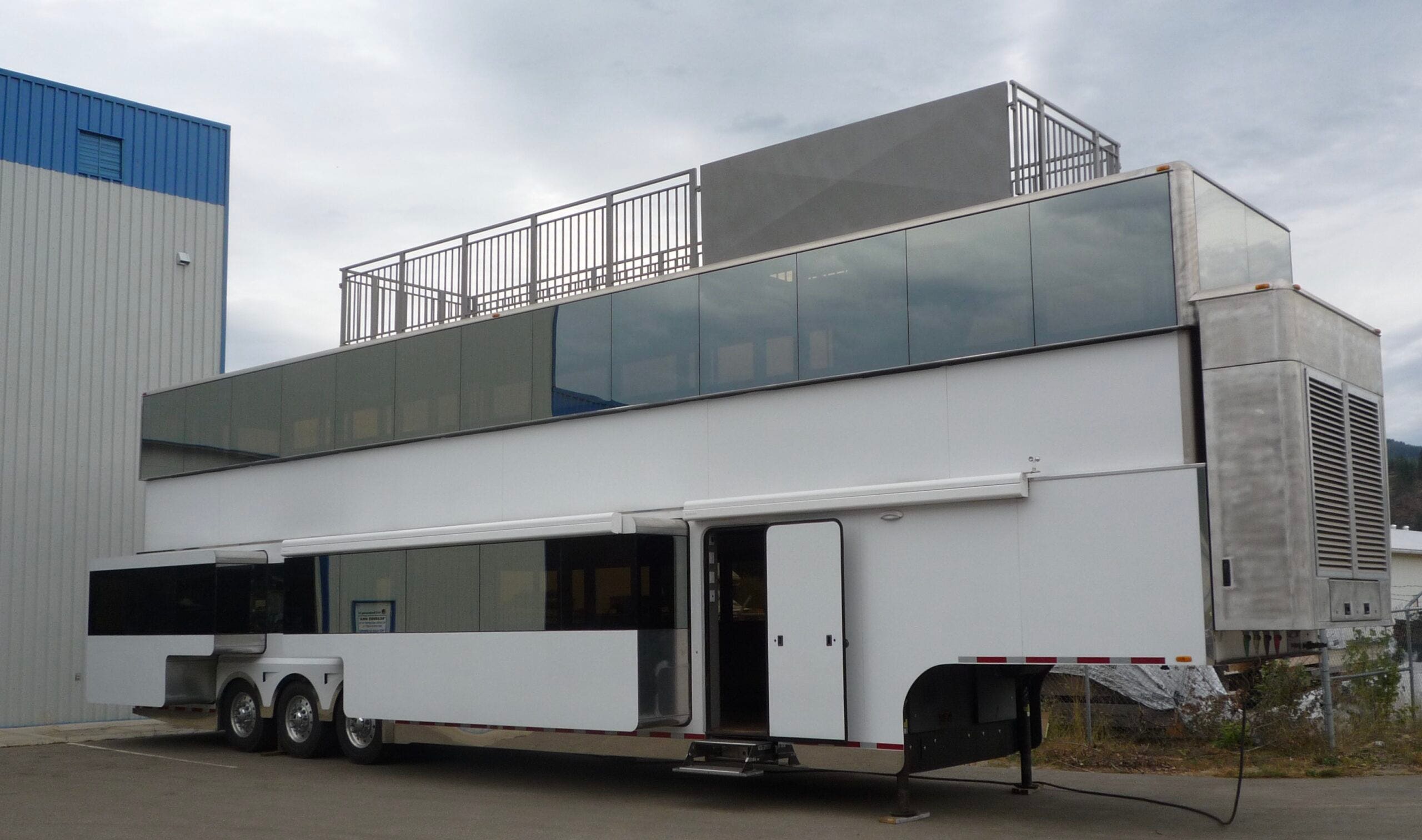 Features
Automatic levelling system
Integrated actuator controls
6 wheel independent suspension
Anti-lock braking system
2-5 tonne air-conditioning units
Tridem wheel configuration
Body side moldings
Satellite well – roof mounted
See Full Specs
Why Choose Valid
We are committed to providing exceptional customer service and after-sale support. Our team of dedicated service staff are available to assist customers with product specific support 24 hours a day, 365 days a year. In an era of outsourced and automated customer interaction, we ensure that an actual person answers your call to get you the help you need, when you need it.
Contact
Address
Valid Manufacturing Ltd.
5320-B 48th Avenue S.E.
Salmon Arm, B.C. V1E 1X2