Valid Manufacturing Ltd. is a globally-recognized company with over 30 years of innovation experience. Founded in 1991, Valid specializes in the design and manufacture of inventive, cost-effective solutions for the vehicle, electrical, film and water/wastewater industries.
Valid's many competitive advantages set them apart from their competition. These advantages include engineering expertise, diverse project capability, excellent customer service reputation, commitment to quality, and location.
Engineering Expertise / R&D
A large portion of the talent Valid employs are engineering experts. With a total of nearly 150 staff members, Valid is proud to boast an in-house engineering team of more than 40 mechanical, electrical, and electronics engineers with an array of professional designations.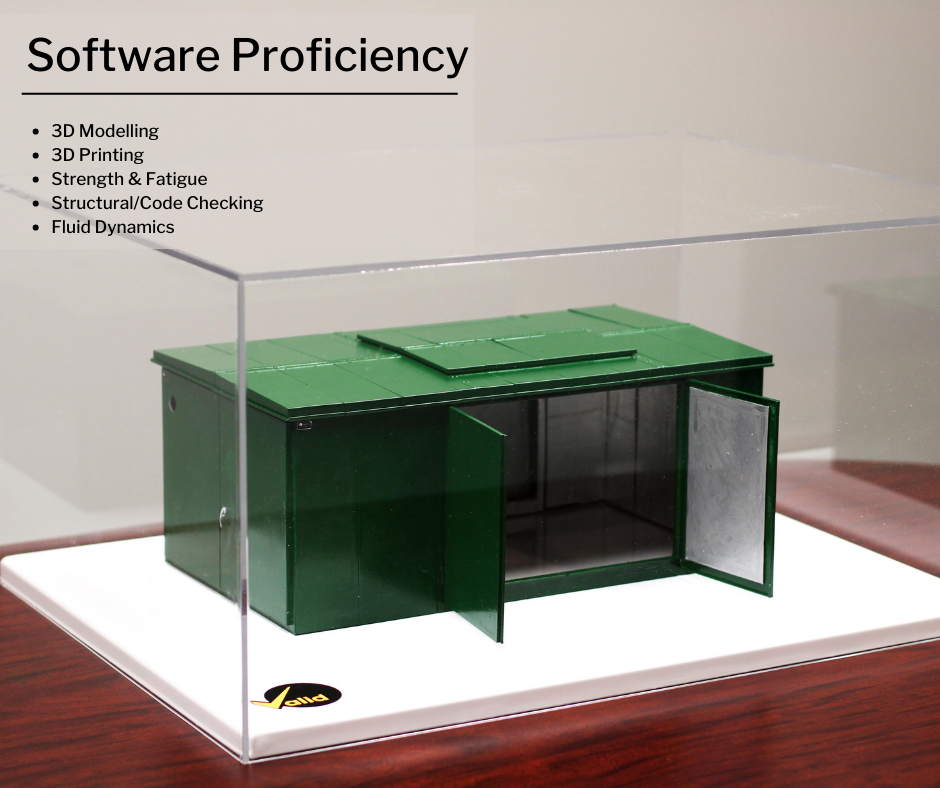 Valid's engineering expertise forms the core of the company's success. Valid's engineers work together to conceptualize designs and bring them to life. With the pursuit of exciting opportunities, Valid continues to grow its engineering team, allowing for further investment in research and development.
These talented individuals provide deep expertise in the design and development of original products for each of Valid's operating industries. Through this innovation, Valid has the capability to design, manufacture, and deliver tailored solutions for each of their customers.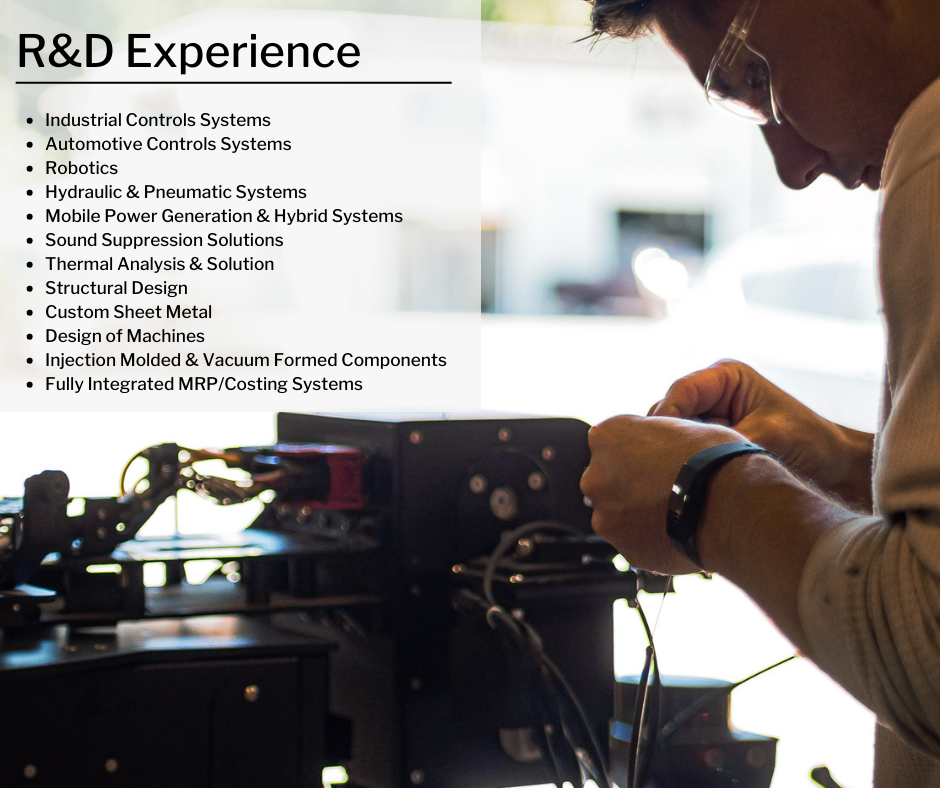 Product Diversity
In the early days, Valid achieved success as a metal fabricator and electrical integrator. Their main focus was electrical enclosures, and this cemented their reputation by consistently supplying high-quality products to the electrical industry. Over time, this presented opportunities for expansion into the vehicle industry, and Valid began developing products for high-end RV manufacturers. This growth has continued and Valid now supplies products to customers and partners involved in vehicle, electrical, film, and water/wastewater industries, among others.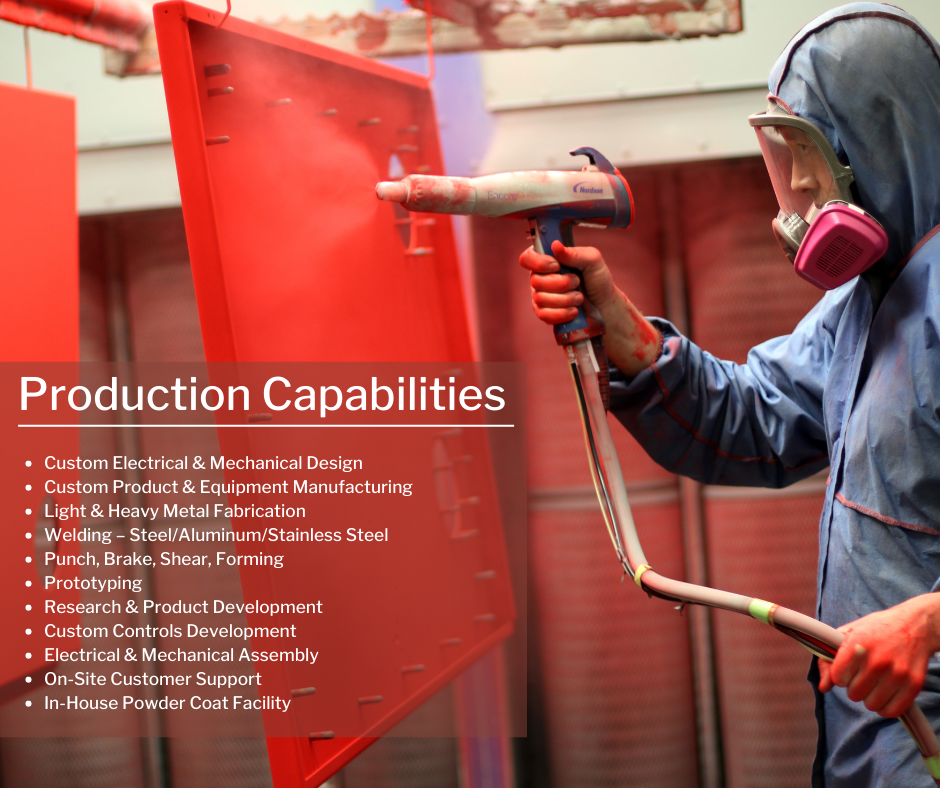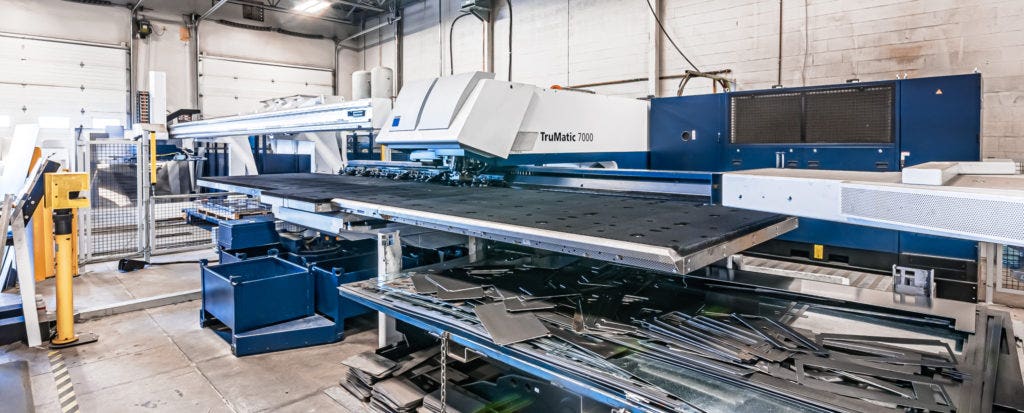 Valid's ability to complete all aspects of a project in-house has allowed them to achieve recognition in the global marketplace.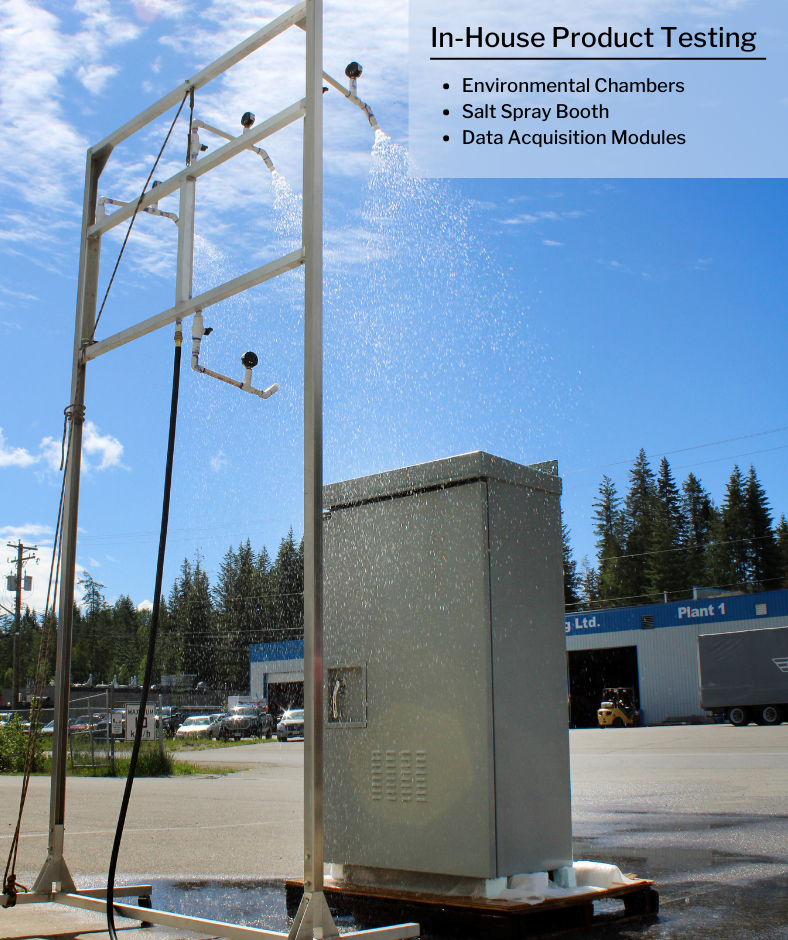 Each stage of a product's development is completed at the Valid facilities, from beginning to end. There is no need to outsource, that means that Valid can control the quality and workmanship throughout.
Through innovation and growth Valid now maintains a very diverse product selection ranging from vehicle instrument clusters to studio generators and everything in between!
Check out Valid's product selection to learn more about their diverse capabilities.
Commitment to Quality
Valid's commitment to quality is unmatched. They strive to provide best-in-class products and superior service, and this can be seen throughout each step of a project's lifecycle— from concept to completion.
This dedication is an essential component of Valid's core values and is maintained by each position throughout the company. Valid will always stand by their work and their employees take pride in knowing they are creating and providing products that are built to last. When you partner with Valid, you can count on quality and reliability.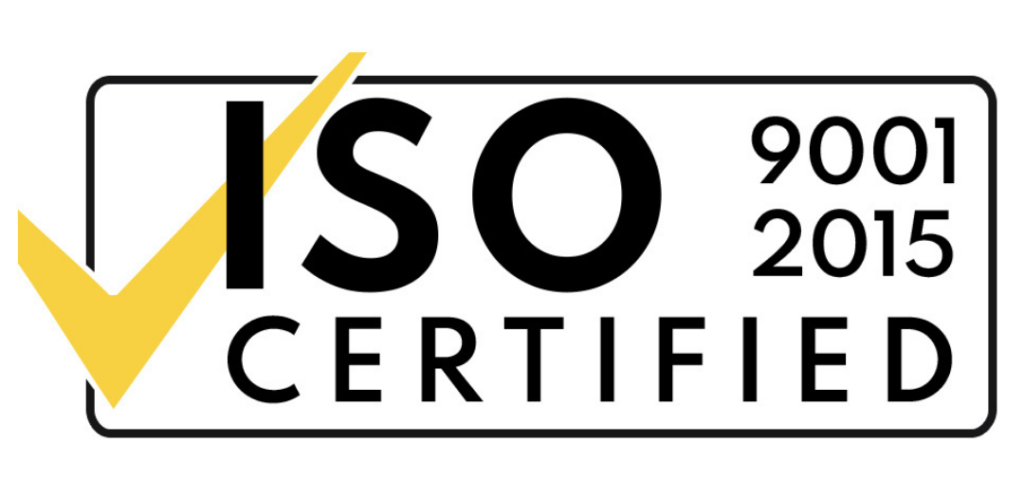 Taking it a step further, Valid will only partner with companies who share their commitment to creating products that are well-made and long-lasting. And finally, Valid is held accountable through their ISO 9001:2015 Quality Management Standard Certification. Each product from start to finish undergoes a rigorous inspection by their quality control team.
Read more on Valid's achievement of the ISO 9001:2015 certification standard here.
Exceptional Service
Always there when you need them. Exceptional customer service and support are principles that have established Valid's position and reputation within their respective markets.
In an era of outsourced and automated customer interaction, Valid takes pride in providing their customers and even their customer's customers with the voice and expertise of a real Valid employee. Valid's dedicated service staff are available to assist all customers with product-specific support 24 hours a day, 365 days a year.
Valid's service coordinator, Dan North, has received numerous positive reviews left on Google after assisting customers with their questions day and night.
Have you had the pleasure of chatting with Dan or another staff member about your Valid products? Consider leaving a review of your own!
Custom Capabilities
Over the years Valid's reputation for quality and innovation has led to many opportunities for customized work. A few notable projects include: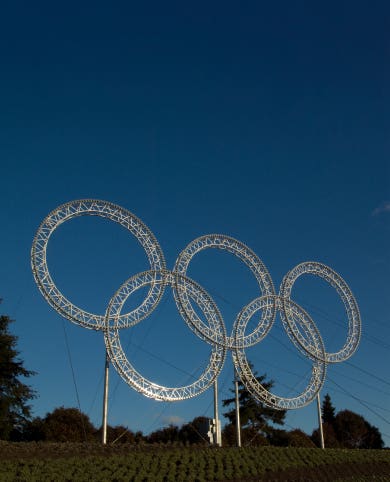 Presented with an opportunity within their scope, Valid has the capability to tackle any project, large or small.
Location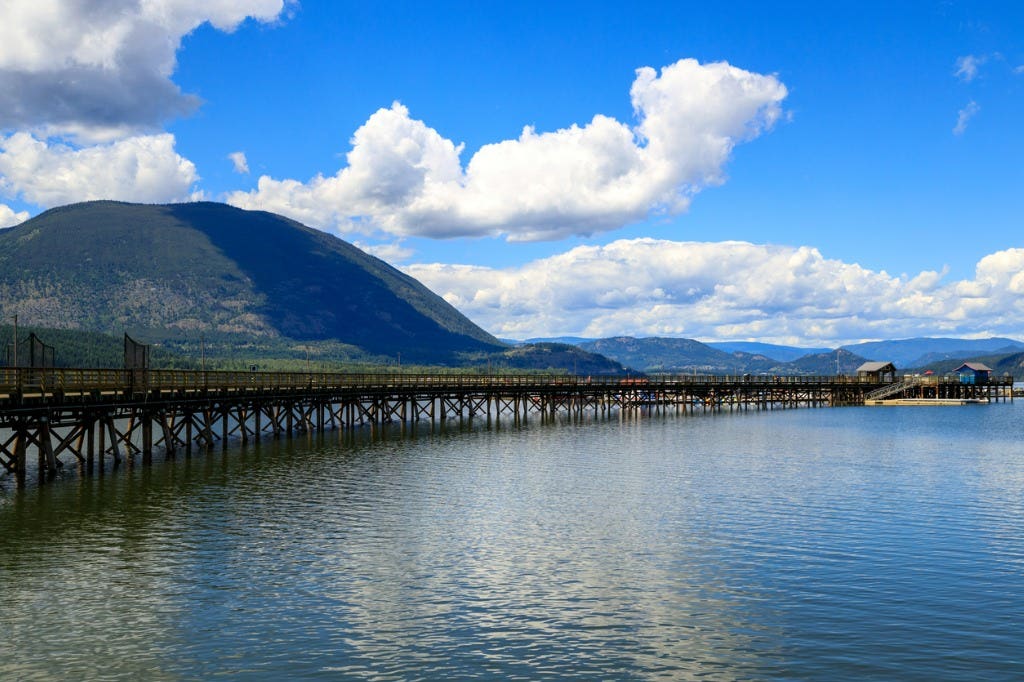 Valid is located within the industrial park of the beautiful city of Salmon Arm, BC. The city is situated exactly midway between Vancouver and Calgary, along the Trans-Canada Highway. This picturesque location is home to a lavish forest setting and the impressive Mount Ida set adjacent to Shuswap Lake with striking vistas of hills, valleys, and rocky bluffs. The diverse landscape is ideal for all sorts of adventures such as mountain biking, lake swimming, hiking, skiing, and more! The Salmon Arm community is inclusive to individuals, couples, and families with activities and organizations for all to enjoy.
In 2019, Maclean's declared Salmon Arm to be the number 1 best community in all of British Columbia! It also ranked as the 6th best community in Canada, and was the only BC community to be in the top 10 communities nationwide.
A small town with big ideas. Salmon Arm welcomes growth potential within the innovation and technology sector, and currently boasts over 130 high-tech companies.
Supporting this growth is the community's education system, ranging from kindergarten to college; its plethora of recreational opportunities; and its easy access to both domestic and international markets.
Positions at Valid attract top applicants from across the province, and the company has expressed excitement in bringing talent to Salmon Arm's technology and innovation hub.
Above the Competition
Valid is committed to continued growth by providing superior products and services and building mutually beneficial, long-term relationships with their customers and employees.
Valid provides an innovative work environment for employees to grow their careers and develop their skill sets. If you're interested in pursuing an exciting, innovative career in the 2019 top ranked city in BC, apply for a position on our careers page!