The cities and highways of Western Canada are a showcase for Valid's high-quality electrical products. For over 30 years, municipalities have trusted Valid products to help power infrastructure and promote smart growth. Valid's reputation for reliable products and outstanding customer support has resulted in strong relationships that have allowed expansion into other regions, as well as into new industries.
The Beginning
Valid's president and founder Gerald Clancy identified a need in the market for safer, above-ground enclosures, particularly for highway applications. Gerald was able to develop quality products to the acceptance and recognition of the BC Ministry of Transportation (BCMOT). This reputation for quality design gave him the opportunity to purchase the metal fabrication equipment required to manufacture and develop a line of weatherproof electrical enclosures. Valid's ongoing commitment to quality since then has made Valid the primary integrator in the BC market.
The Prairies
Building on our reputation within BC, Valid forged partnerships with distributors in the Prairies, a key step to getting our products to these markets. One such relationship began in 2010 when Valid partnered with EECOL Electric, "a company that prides itself in the relationships they establish with leading quality suppliers to provide the finest products and service in the electrical industry." Valid further solidified its market position through a distribution agreement with WESCO Canada. As the largest electrical supplier in Canada, WESCO Canada "has extensive project expertise and the ability to work with customers to lower supply chain costs, increase efficiency and deliver green and sustainable solutions." Through these strategic partnerships Valid has been able to penetrate the provincial and regional government sectors in the prairie provinces.
West Coast Electric Acquisition
Valid acquired West Coast Electric, a well-established electrical manufacturer and integrator, to enhance our presence in the infrastructure, utility, industrial and municipal markets across western Canada. West Coast Electric's long standing design expertise compliments Valid's existing electrical product line, combining their specifications allows Valid to better serve our customers. Valid continues to support and service West Coast Electric's customer base while adding to the depth of its electrical product line.
Industry Experience
As a result of our partnerships, Valid's product expertise has broadened into other sectors of the electrical industry. Our experienced team of electrical engineers have expertise and access to state-of-the-art equipment, and are continually developing innovative solutions.
Electrical Utility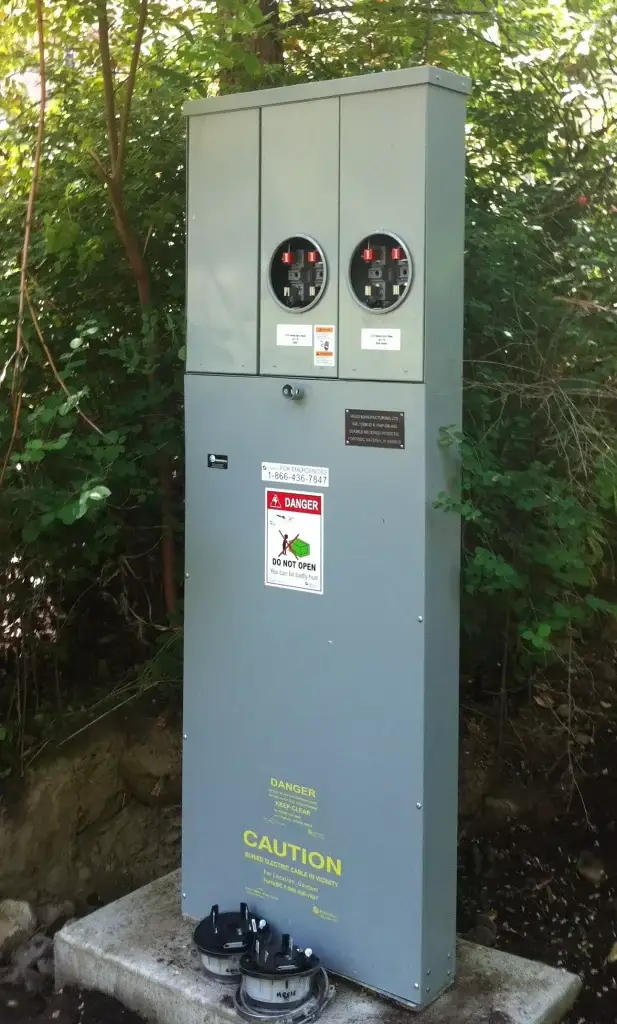 Valid has been involved with the electrical utility industry for over 30 years and our kiosks can be seen along many streets and highways in BC. Valid's utility, metering and terminations are a key component for efficient power distribution within cities and municipalities, these units are designed to comply with local metering standards and are certified to CSA standards. Valid continues our commitment to quality and innovation by working with specification engineers and electrical contractors to build and design products that comply with necessary certifications and local utility metering standards. As urban populations continue to grow, there is an increasing demand for power solutions and Valid's product selection within this category continues to evolve.
Electrical Infrastructure
Valid invests in the recruitment of engineers and electricians who have the same dedication to quality design as our reputation holds. With a team of over 170 staff members, Valid has become a leader in industrial and infrastructure electrical manufacturing within Western Canada. Valid supplies provinces and municipalities across this region with a variety of high-quality products, including electrical distribution, enclosures and kiosks which provide power to various installations. Valid specializes in illuminated signs and fixtures, power kiosks and enclosures, and metering. Variable speed signs on highways and electronic road condition announcement signs are also products you will see while driving along many of the highways in BC. With this diverse product line municipalities and cities can build reliable electrical infrastructures.
Campground, Parking Lots & Marine Electrical
Valid provides complete electrical solutions for campgrounds, parking lots, and marinas across Canada. The increasing size and number of recreational vehicles (RVs) has led to a corresponding increase in demand for electrical solutions at many campgrounds. Providing safe power distribution to customers throughout the grounds has become a high priority. Valid's quality electrical pedestals provide safe power to campgrounds, parking lots and marinas and enable seamless coordination among all devices and provides trusted electrical protection to RVs, vehicles, yachts, and other equipment.
Water & Wastewater
Valid designs and manufactures safe, reliable options for water and wastewater. Through evolution of industry standards, pressure-regulating / reducing valve (PRV) stations are becoming increasingly mandatory for environmental and personal protection. These kiosks and enclosures require integrated power and control solutions and Valid works with designers in this industry to create a line of products that meet these specifications.
Mining, Oil & Gas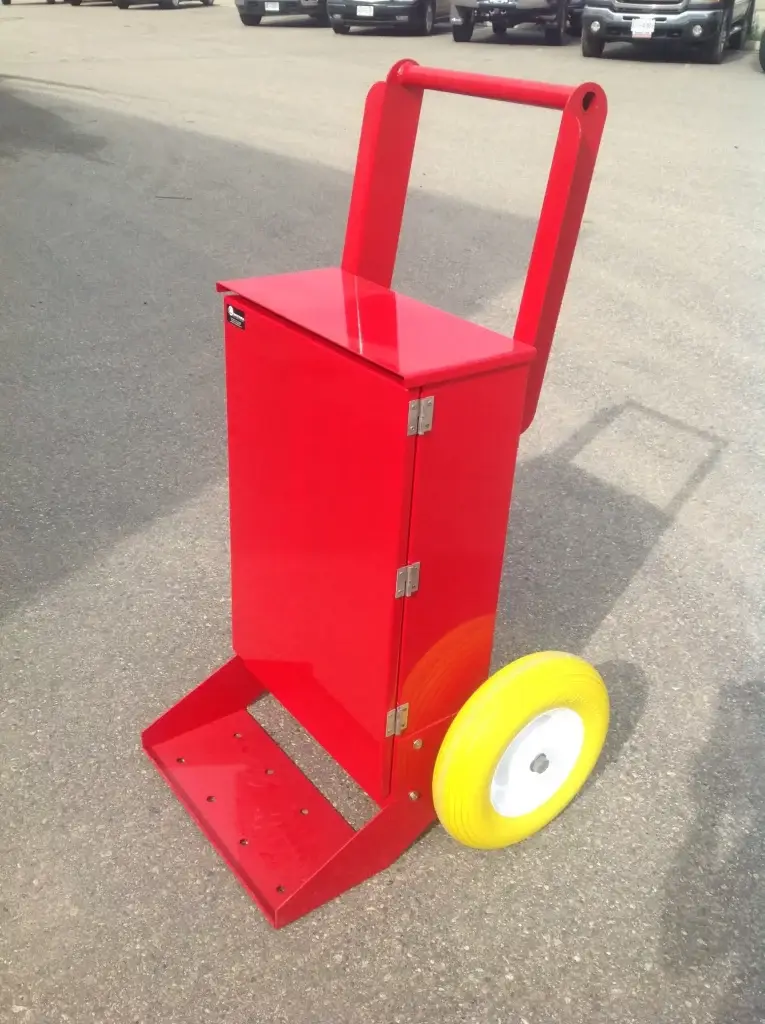 Valid's innovative product selection encompasses multiple areas in the mining, oil and gas industry, such as disaster recovery, construction, enclosures, power generation and distribution. With design and manufacturing capabilities under one roof, Valid is able to develop custom solutions for the mining and oil & gas industries. Valid's Twin Generator has become a large contributor to the industry. The versatile and reliable transfers between the two generators allows the user to service the unit while it is still running, ensuring consistent power is provided.
Electrical Vehicle Charging & Distribution
There is a strong need to implement zero emission solutions within the vehicle industry to reduce carbon pollution going into the atmosphere. The market for electric vehicles (EV) is rapidly expanding, Valid stays pace with demands by creating reliable custom solutions for this sector. Our EV distribution kiosks are durable and allow users across North America to plug into a product that exceeds industry requirements for EV charge stations.
Agriculture
Valid's relationships with distributors in the Prairies has led to natural growth in the agriculture industry. With the increase in the size of the farms there is a parallel increase in the power requirements. Valid designers have worked with local utility to produce a fully integrated product that is easily installed by the local contractor. Valid's SMC Metered Service Centre provides a compact footprint with a free-standing back-to-back design approved for use by Saskatchewan Power. The consumer section provides ample room for connecting loads to the busbars. The fully bussed unit enables ease of installation for both the utility and customer.
Conclusion
Through our commitment to quality, our excellent customer support, and our relationships with key partners, Valid has remained a primary integrator for Western Canada for over 30 years. This success allows Valid to continue to expand our operations and make investments into state-of-the-art equipment, improve efficiency and continue to enhance our commitment to quality. The demand for high quality electrical products is driven by the incredible growth of cities and municipalities. Valid stays pace with these demands and will continue to support the electrical industries with innovative products.