Parking Lot & EV Charger Distribution
Security, protection and accessibility were the top priorities for Valid when designing the parking lot and electric vehicle charger distribution kiosk. The product offers convenient access and quality protection of EV chargers in areas where, if left exposed, are susceptible to damage and vandalism.
The powder coated marine grade aluminium construction paired with the slanted roof and rain gutter ensure the kiosk is protected from environmental damage. Additional hidden hinges and the ability to close exterior doors while actively charging protects from potential vandalism.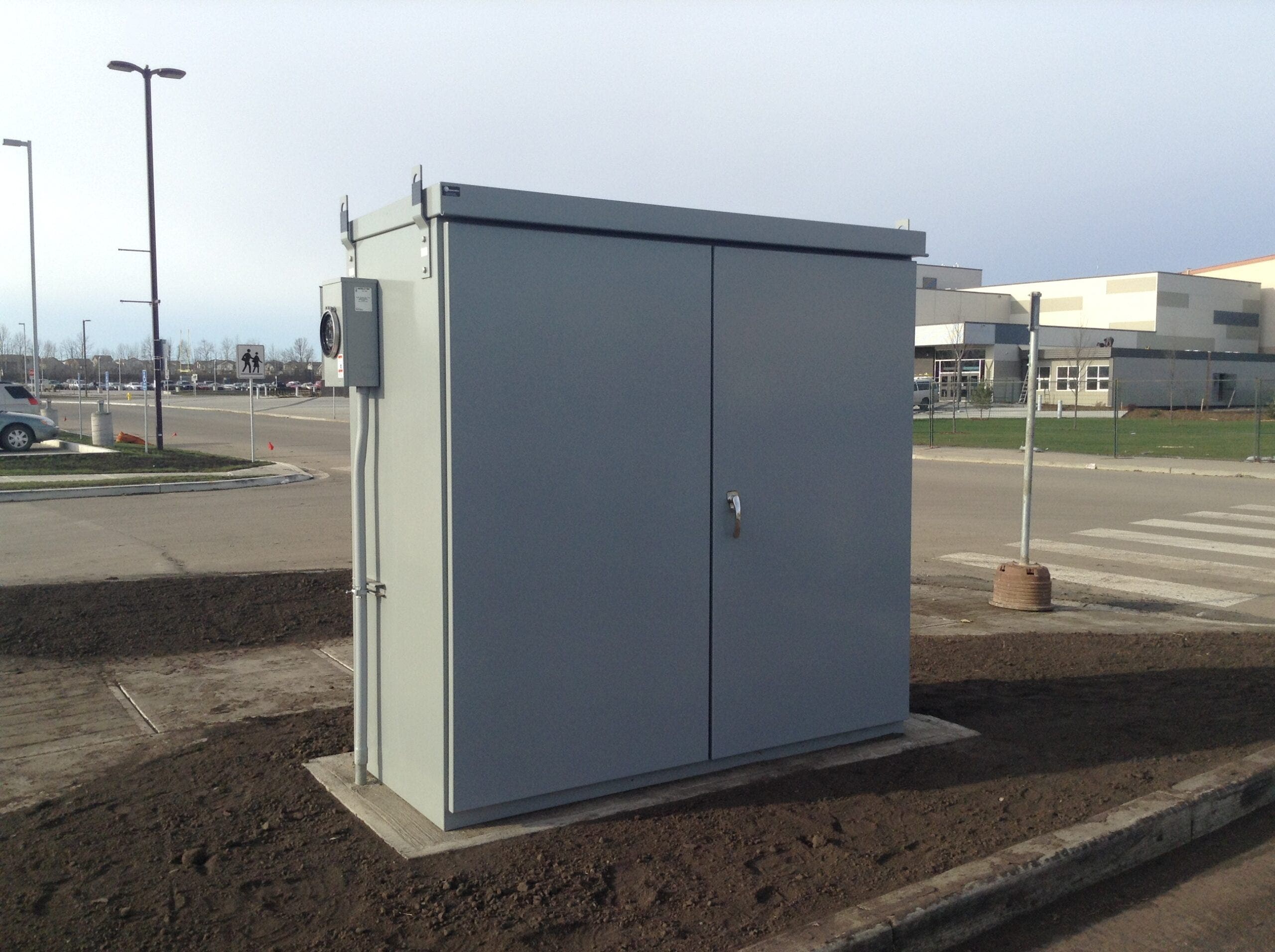 Features
Single access point allows up to 3 individuals to use the charge station at a time
Bottom access for charge stations allowing exterior doors to close while actively charging
Marine grade aluminium construction
Padlockable stainless steel 3-point handle
Slanted roof with rain gutter
Parking Lot & EV Charger Distribution
Why Choose Valid
Valid's unparalleled quality, years of experience and best in class engineering expertise delivers solutions that last the test of time. Our customer support and design team is committed to providing you with an exceptional product and unprecedented support levels before, during and after the sale.
Contact
Address
Valid Manufacturing Ltd.
5320-B 48th Avenue S.E.
Salmon Arm, B.C. V1E 1X2