Case Study
The Loud and Proud Celebration used a 20kWh battery pack to power the entire stage for a day of lively music, dancing, art exhibition, and food from local vendors, while celebrating the 2SLGBTQ+ community.
Overview
Valid Manufacturing, a proud supporter of the 2SLGBTQ+ community, once again joined forces with the Salmon Arm Pride Project. Together they embarked on a mission to power up the Loud and Proud Celebration concert on October 14th. After the previous year's electrifying success (literally!), Valid decided against the 100kWh battery this time, realizing that a 20kWh battery pack would be the perfect sidekick for the stage. With efficiency and eco-friendly flair, the 20kWh battery powered up the event with just the right amount of energy.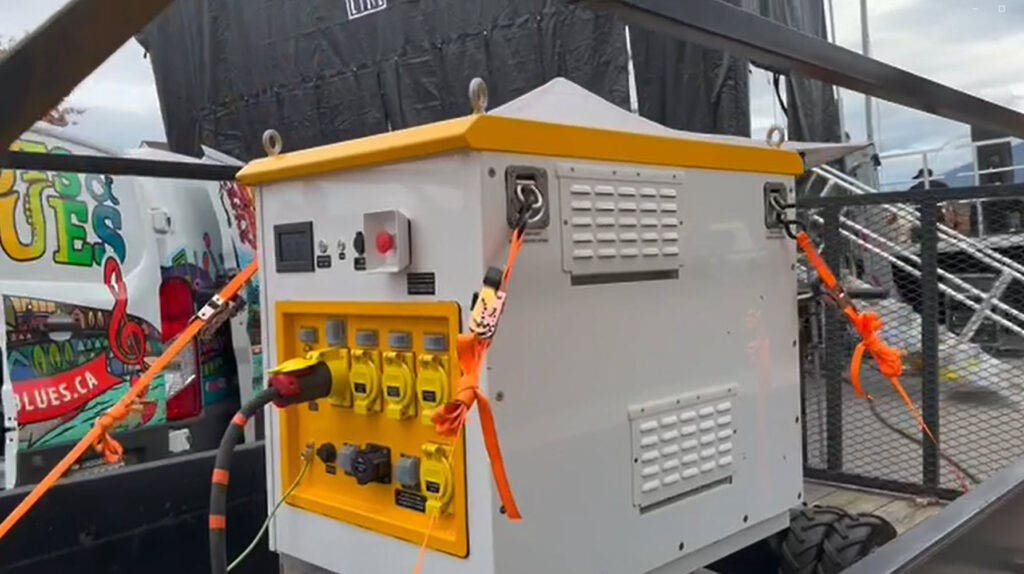 Approach
The 20kWh battery pack was placed directly next to the stage. This location allowed for use of shorter cables, avoiding the loss of power that can result from long cable runs.
Marcus Smith – Production Humans
---
"Having it be silent was a huge benefit because we could park it right next to the stage and no one would notice it"
The VPS20-12 Battery Pack was used to power the PA system, sound equipment and lighting equipment for 12 hours of the event. The battery had to be located in an area where there was no risk of the public accidentally hitting the inverter button and disrupting power to the equipment.
Results

Conclusion
Opting for a compact battery pack during local concerts provides an ideal chance to harness clean and portable power. The VPS20-12 Battery helps minimize noise, cable runs, fuel usage, and emissions.
« Back to Blog