AIS BigTop
Valid™️ partnered with Advanced Intelligent Systems (AIS) to manufacture the BigTop autonomous mobile robot. The independently-operating robot was designed to resolve the labour-shortage challenges faced by the horticulture industry while increasing productivity and performance and decreasing cost and injuries.
The autonomous robot is used in greenhouse nurseries as a cost-effective solution for the repetitive, injury-prone task of moving and adjusting pots of various sizes and weights. These tasks are primarily completed for relocation purposes for optimal growth as well as general transportation.
The robot is equipped with 2 robotic arms able to carry 6 plants at a time and sensors to carefully maneuver around its surroundings. With the addition of artificial intelligence, BigTop is capable of autonomously making decisions with pre-programmed algorithms and simple instructions allowing the robot to operate independently or be remotely controlled by an operator.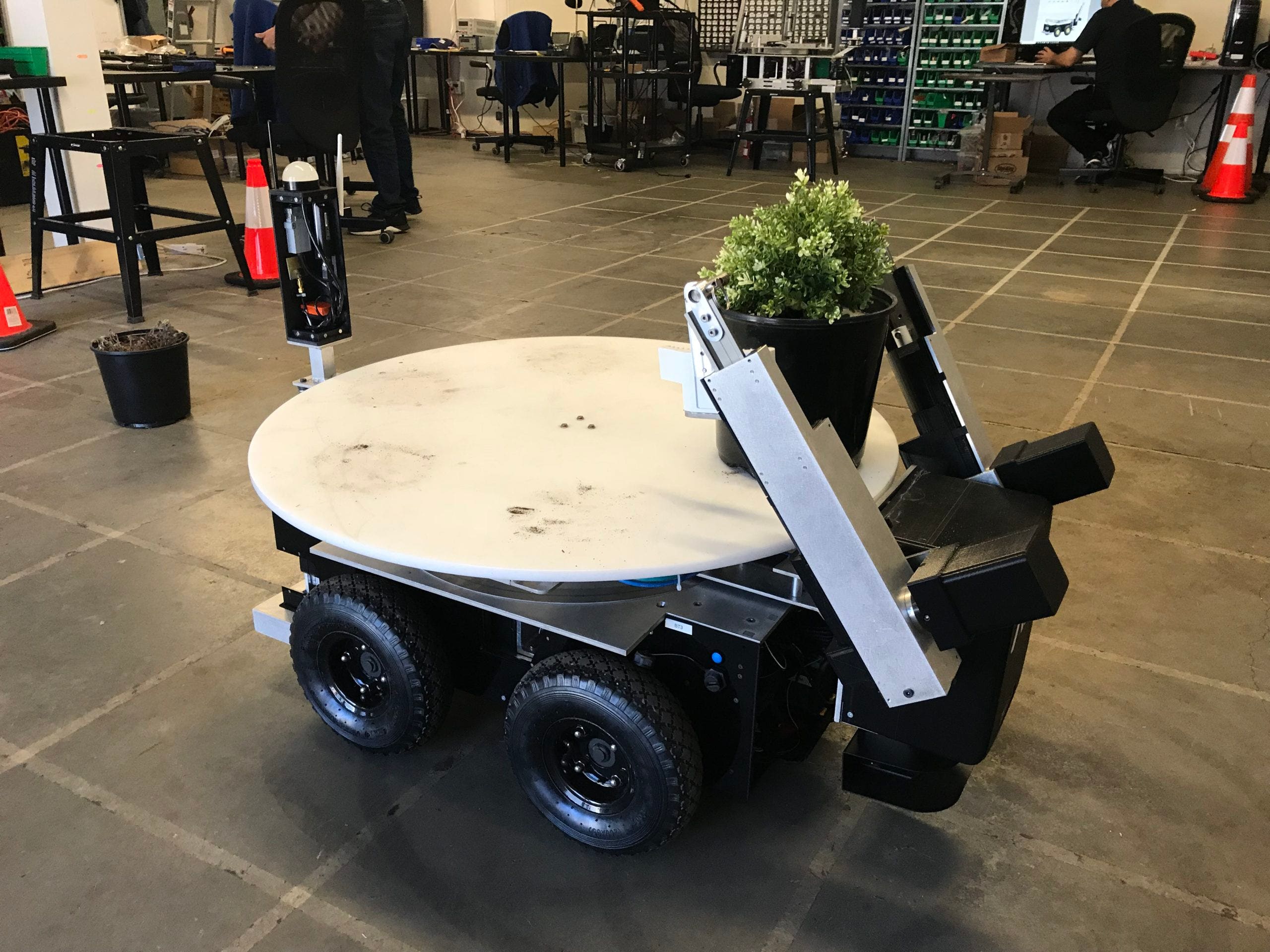 Highlights
Cost-effective Solution For Minimizing Human Error
Efficient Task Completion
Solves Industry Labor Shortage Challenge
Inquire about this product
Features
2 robotic arms
Able to carry up to 30kg of weight or 6 plants at a time
Can operate independently or be controlled remotely
Why Choose Valid
We are committed to providing exceptional customer service and after-sale support. Our team of dedicated service staff are available to assist customers with product specific support 24 hours a day, 365 days a year. In an era of outsourced and automated customer interactions, we ensure that an actual person answers your call to get you the help you need, when you need it.
Contact
Address
Valid Manufacturing Ltd.
5320-B 48th Avenue S.E.
Salmon Arm, B.C. V1E 1X2