Nutrient Recovery System
Valid's Nutrient Recovery System is designed to help farmers reduce their environmental footprint while meeting government regulations for soil nutrient levels. With the ability to track and balance soil nutrient levels, farmers can achieve growth and expansion without the need to acquire additional land.
Eliminating the need for pre-separation, the system splits manure into dry matter and liquid. The dry matter is converted into lightweight, stackable soil supplement ideal for transportation, significantly reducing costs.
Valid's Nutrient Recovery System is smaller than available systems on the market allowing farmers to customize and scale the system based on herd size in a cost-effective manner.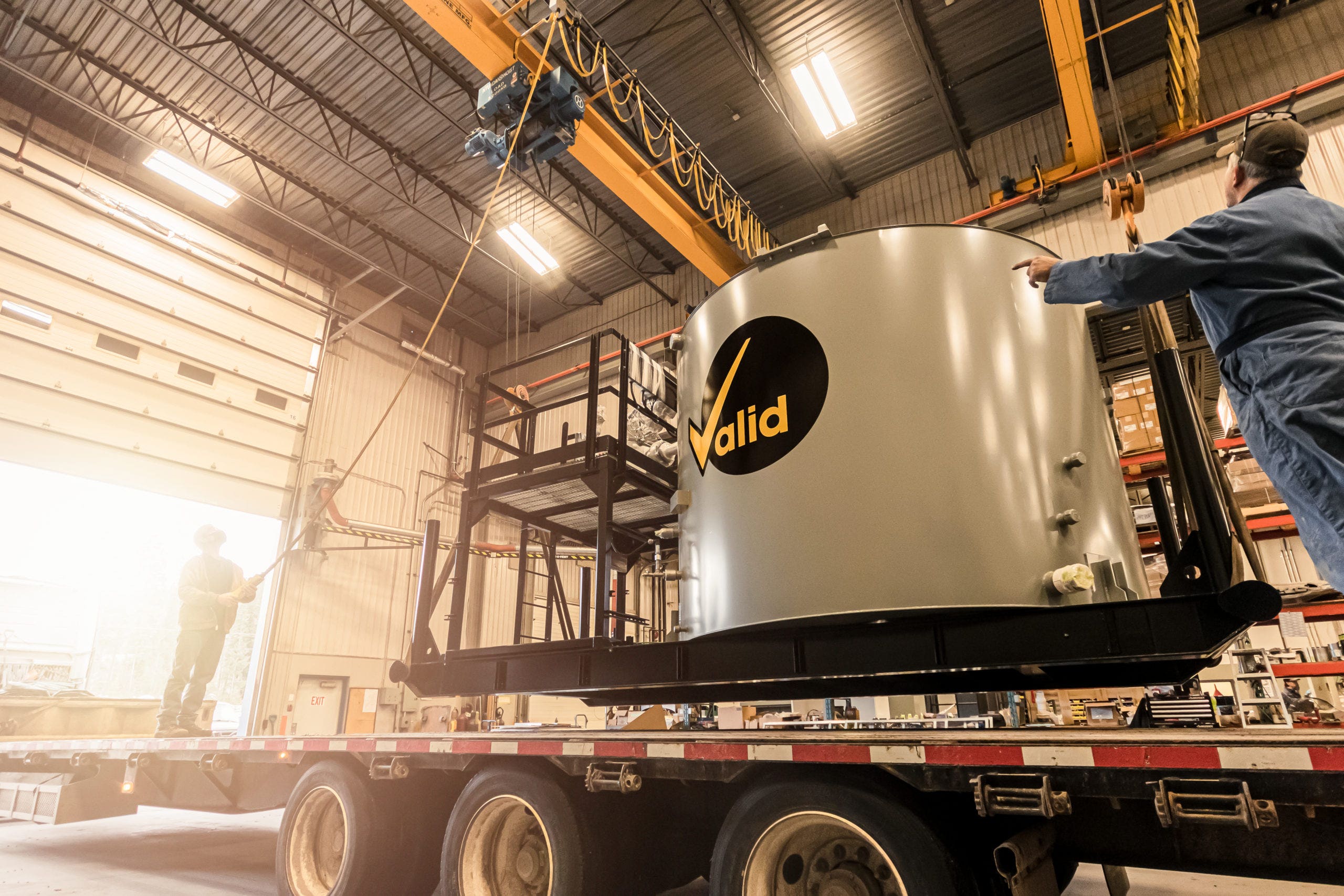 Highlights
Supported by the Dairy Farmers of BC
Scalable
Final product is quantifiable
Consistent nutrient levels
Easy maintenance of allowable phosphorus, nitrate and potassium levels
System is modular and can be configured to a farm's specific needs
Inquire about this product
Features
Nitrogen, Phosphorus, Potassium (NPK) nutrients removed by mechanical separation
Dry, stackable product is easily transported
Consistent size and weight of processed manure
Processes 30 – 50 litres/minute
Remote monitoring
See Full Specs
Why Choose Valid
We are committed to providing exceptional customer service and after-sale support. Our team of dedicated service staff are available to assist customers with product specific support 24 hours a day, 365 days a year.
We'll ensure that an actual person answers your call to help you when you need it most.
Contact
Address
Valid Manufacturing Ltd.
5320-B 48th Avenue S.E.
Salmon Arm, B.C. V1E 1X2